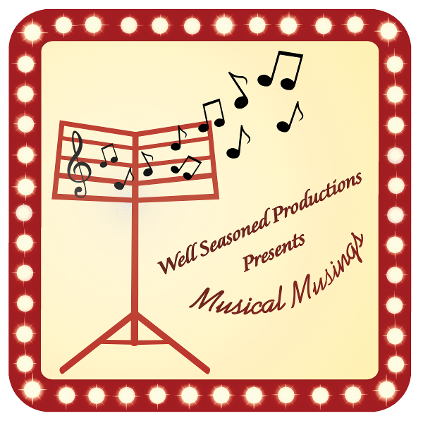 Musical Musings - One-hour Concert
Locations: Greater Toronto area
Where will you find award–winning singers, dancers, actors, and musicians, who have trod the boards of Stratford, Broadway, Mirvish, Kennedy Center, Disney, and Shaw, lit up stage, film and TV, toured from sea to sea, AND happen to be on the better side of 50? Right in your own home when you book a performance of Musical Musings. This show offers a selection of tunes that will set your toes tappin', your hands clappin', plus lots of audience sing-a-longs to help you feel refreshed and entertained.
Contact Trish Adams for more information
"It is with great enthusiasm that our home recommends the Well Seasoned Productions. They performed for our residents on July 12, 2019 and it was a well spent afternoon. Residents are still raving about it. Their sing-a-long booklets were a hit along with their choice of songs. The group was very friendly and interactive with the residents. Furthermore, Well Seasoned Productions was extremely easy to work with, great communication and very organized. Our home would definitely have them back again."
Carina Faria, Activities Lead and Volunteer Coordinator, St. Hildas Senior Care Community
Many of these concerts are produced with funding from either the New Horizons for Seniors Program (Federal) or Seniors Community Grant (Ontario).