LINKS AND PARTNER ORGANIZATIONS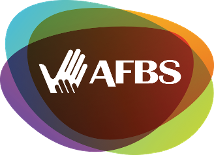 Well Seasoned Productions would like to thank Bob Underwood and the Actra Fraternal Benefit Society for their support of our initiative to promote senior artists.
CSARN - Making Experience Count - Supporting Senior Artists
Canada's senior artists share many of the same concerns as seniors in the general population. Finances, housing, health, and isolation are all concerns. But what makes them unique is their desire to keep creating; to continue developing the skills and talents they have spent a lifetime perfecting. It takes 10,000 hours to become a virtuoso. It would be a crime to let those hours/weeks/months go to waste. That's why CSARN was created. Originally known as the Canadian Senior Artists' Resource Network, we assist professional artists to keep active and creative as they age.
To find out more please visit: CSARN
ACTRA - ACT YOUR AGE COMMITTEE (AYA) "One of the mandates of ACTRA Toronto's Act Your Age committee is to advocate for a change in the perception of senior performers." Jennifer Higgin, past Co-Chair, has written a wonderful article (with permission of ACTRA Toronto):
AYA has several brilliant videos on Youtube: Misconceptions challenges our thinking about older people and their abilities.
To view the videos - visit the Act Your Age ACTRA page (with permission of ACTRA Toronto) : AYA
Rhoda Rabinowitz Green is a scribe, story teller, and a great supporter of Well Seasoned Productions.
We're enjoying her newest book, Aspects of Nature, published by Inanna Publications. "These stories are a treat: by turns tart and sweet, they investigate with a trenchant eye the landscapes of memory and of loss and the eternal quest for identity." Rick Archbold, writer
Aspects of Nature is available at Chapters/Indigo Bookstores, online from chapters.indigo.ca, or Inanna.ca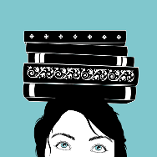 Reilly Ballantyne is our graphic artist. You can see more of her work at reillyballantyne.ca
Many areavailable for purchase on a variety of items from scarves to tote bags and more.