IN MEMORIAM
These are people who were instrumental in getting Well Seasoned Productions started.
We are thankful for their support and miss them.
DIANE FABIAN PATTERSON
WSP Performer in FUNNY BONES and YOUNG AT HEART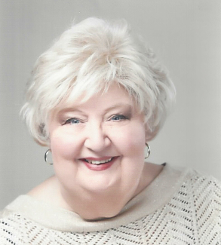 Born April 15, 1941 Passed away May 4, 2021 Survived by loving husband Patrick Patterson. Loving mother of Chris Bilyk, Danny Bilyk, Stephanie LeFort, Nadya Bilyk-D'Silva, Scott Patterson, Shelley Collins and Suzanne Bandy. Dear sister of Gerry Fabian. Survived by many grandchildren, great grandchildren, nieces and nephews. Interment will take place at St. Wolodymyr and Olha Ukrainian Cemetery.
Bio for Young at Heart: Ms. Fabian has appeared throughout North America and beyond. Since the age of three she has performed on stage in musicals, revues, concerts and plays as a musician/singer/dancer/actress as well as stand-up comedienne and emcee. Diane is an accomplished impressionist and created numerous voices for animations. You might recognize her from TV as the grandma who says 'hashtag frugal' or Mrs. Claus on YTV's Santa Calls. Diane was classically trained vocally and one of her favourite roles is that of Florence Foster Jenkins in Souvenir. She also enjoyed being in the cast of LiveEnt's Showboat for two years. She runs a little business called Dunya's Delights which demonstrates yet another branch of her creativity. At one time Diane was considered to be a triple threat (singer, dancer,and actress). Believe it or not she still is; but today it's cooking, baking, and canning!
Dr. JOSEPH GREEN
Mentor for Well Seasoned Productions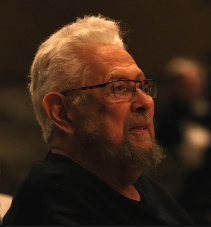 Joseph (Joe) Green, died on Friday, February 3, 2017 at Kensington Hospice after a year of fighting renal and bladder cancer. Joe is survived by his wife of 60 years, Rhoda Green. Born and raised in Philadelphia, Joe received his Ph.D in Dramatic Theory and Rhetoric from Indiana University in 1964, and his BA in Theatre from Temple University, Philadelphia, in 1956. Joe taught at The University of Louisville, Indiana University South Bend and Hunter College, before coming to Toronto's York University in 1968. Subsequently, he became a proud citizen of his new country. He served as Dean, Faculty of Fine Arts, from 1973 until 1980, working to establish the departments of Visual Art, Dance, Film, Music and Theatre, as well as The York Winds Ensemble and the York Theatre Review. Joe brought onto the Faculty such Canadian icons as Mavor Moore ("Mr. Theatre") and established the York Performance Artists Series at Burton Auditorium, showcasing such artists as Lawrence Ferlinghetti, Alan Ginsberg, Tom Wolfe and Henry Moore, to name but a few. Many of Joe's former students and faculty appointments have gone on to fill important positions in Toronto, across Canada and beyond. Green helped found, and served as Director of, York's MBA Program in Arts Administration and later served as Chair of the Board of Directors of CulTech Collaborative Research Centre. He has served as a consultant for the Gardiner Museum of Ceramic Art, Canada Council, the Ontario Arts Council, New York State Council on the Arts, the American Theatre Association and the National Association of Schools of Theatre. He developed the initial proposals for the York Master of Fine Arts degrees. When he took early retirement in 1994, Joe held the rank of full Professor in the Faculties of Fine Arts (Theatre), Arts (Humanities) and Administrative Studies (Policy and Strategy). In addition to his academic career, Joe was producer of many stage and TV productions. He developed, along with Gordon Hinch, the mini-series Glory Enough for All, which won a record-setting nine Gemini awards. As Chair of Democrats Abroad (Canada) and International Voter Registration Chair, Joe worked to bring in the democratic vote to Americans across the globe. For his local community, he served on the boards of the Toronto Garden District Residents' Association and the Canadian Senior Artists' Resource Network.
His last legacy was the CBC interview: Joe Green Speaks of Life, Death and Love: www.youtube.com/watch?v=tX4UuIvT4DI
(full obituary - please see Toronto Star)
WILLIAM ORLOWSKI (Billy O)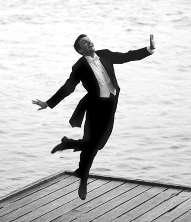 WIlliam passed away suddenly on October 22, 2016. A talented and creative performer, who created Canada's National Tap Dance Company, as well as his "Shoes With Wings". Bill suffered for the last several years with a devastating and crippling disease "Dystonia" (an inherited degenerative form of Parkinson's). He bore this affliction with courage and humour, turning his efforts to increase understanding of its effects (a particularly cruel condition for this talented and internationally recognized tap dancer) and trying to raise funds for his treatment.
(full obituary - please see Toronto Star)
The delight we shared with our audiences at Bill performing his song, Old Age is Not for Sissies in That's Life is a testament to Bill's stated desire to remain a creative soul always. WSP is proud to have had Bill's support.