Where age is just a number... a musical theatre number!
Registered Charity 74862 6272 RR0001
MISSION STATEMENT
Well Seasoned Productions is an entertainment production company. We create works focused on the joys, challenges, and celebration of life 50 and better. Come Celebrate With Us!
MANDATE
To promote the work of professional Canadian Theatre Artists who are aged 50 and better
To provide work opportunities so that senior entertainment professionals can have career and financial sustainability

To inspire, celebrate, and promote the vibrant contributions of our senior population

To network with other organizations to create a strong and united Canadian identity for all artists

To create productions that will entertain and inspire
WSP SERVES ARTISTS BY
Making possible careers with longevity
Changing our perception of ageing
Giving younger artists a place to grow into
Alleviating social isolation and mental health issues that are associated with reduced work opportunities
WE ARE WELL SEASONED!
Board of Directors, Advisory, and "Stalwart" Volunteers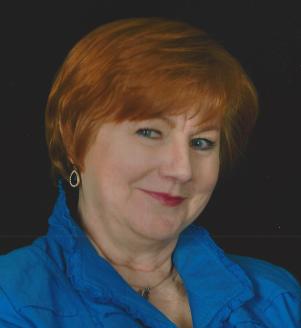 LESLEY BALLANTYNE - Board Member
Lesley celebrates 48 years in the Canadian entertainment business this year. Her talents have allowed her to work as a director, choreographer, performer, producer, teacher, and arts administrator. Her peripatetic career has taken her across Canada, parts of the US, and as far south as the Bahamas. She is a proud Dora Mavor Moore Award winner and a Jessie Richardson Award nominee for On Tap. Lesley is a past Artistic Director of the Muskoka Festival Theatre . She has experienced the joys of performing, directing, and choreographing shows in a range of theatres from small storefront locations to the National Arts Centre in Ottawa. Recent projects (outside of WSP) include: Director, Making it Up (One Playwright to Another); Director, Songs of the City (Sony Centre), United Way of Greater Toronto; Co-producer Voices for World AIDS Day (Jane Mallet Theatre), Casey House; Project Manager, director/choreographer, The Siminovitch Prize (Hart House Theatre); Co-Producer Confessions of an Operatic Mute, and many wonderful and rewarding shows for Smile Theatre.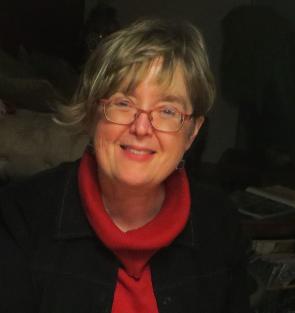 JANE GARDNER - Board Member
A successful manager in the arts and non-profit sector, Jane Gardner has worked over 40 years in the performing arts as an executive director, general manager, publicist and communications director for many companies: Blyth Festival, Carousel Players, Great Canadian Theatre Company, Quinte Ballet School of Canada, Theatre Ontario, Theatre New Brunswick, Huron Country Playhouse, and Ottawa International Jazz Festival. She has nurtured organizations to gain firm community support, provided unique training and mentorship opportunities for youth, supported dynamic artistic and outreach programs for audiences of all ages, celebrated the work of Canada's talented artists and the development of new Canadian plays and musicals.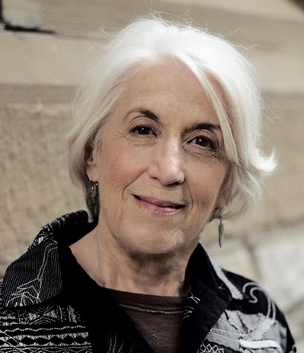 RHODA RABINOWITZ GREEN - Board Member
Rhoda Rabinowitz Green is the author of Aspects of Nature, a short story collection published by the Canada's oldest-existing feminist press, Inanna Publications (inanna.ca). Her novel, Moon Over Mandalay, was published in 2008 under the imprint of BuskerBooks (Toronto). Her work has been published in the U.S., Canada, and on the Web, in journals such as The Louisville Review, The Fiddlehead, Dandelion, Fireweed, Parchment, Sistersong, and Jewish Currents. The Day of the Gorgon was nominated for a Pushcart prize. Aspects of Nature was a finalist in the 1994 Canadian Writers Union Short Prose Competition.
Rhoda has studied Creative Writing at York University with Professor Matthew Corrigan, with Janette Turner Hospital, (Queen's University, intensive Writing Workshop), who has been a mentor, and under the personal tutelage of Canadian Governor General's Awards winner Helen Weinzweig.
Her nonfiction writing on social/political issues that have captured her passion, have appeared in The Overseas Democrat. She has served as International Secretary for Democrats Abroad and as Web Editor enlisted such high profile politicians as Howard Dean, Christopher Dodd, Dennis Kucinich, Dick Gephardt, as well as comparative religion author Karen Armstrong, to contribute opinion pieces. She has been elected as a delegate to four presidential conventions from 1996 to 2008.
Rhoda earned a BMusic degree (Temple University) and a Masters of Music from Indiana University, Bloomington, studying under Menahem Pressler of the renowned Beaux Arts Trio. Subsequently she spent a number of years performing and teaching. She has lived and/or taught in Kentucky, Indiana, New York/New Jersey, London (UK), for short periods in California, and Toronto (Canada).
On moving to Toronto she earned accreditation as a Primary Specialist and as an instructor in English as a Second Language. Rhoda has taught at every level from kindergarten, through high school, University and Conservatory. Currently, she lives in Toronto and enjoys taking part in the lives of her children and their families.
https://www.rhodagreen.com/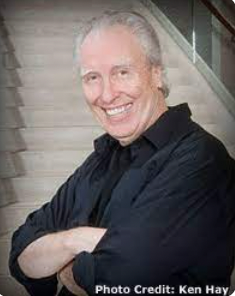 DAVID WARRACK - Board Member (Chair)
Arranger, Orchestrator, Composer, Conductor, Musical Director, Pianist, Recording Artist, Producer . Canadian Actors' Equity (life member), Toronto Musicians' Association (Lifetime Achievement Award), IATSE (honorary member), Dramatists' Guild, Playwrights' Guild, Canadian Music Centre.
86 produced musicals as writer/composer, including FLICKS, VAUDEVILLIANS, TUT TUT (CD), ON TAP, ROB ROY (Edinburgh Festival) (CD), DANCING IN THE COAL DUST, DECO BEACH, SHE'S NO LADY, CASEY AT BAT, A SNOW WHITE CHRISTMAS, CATWALK, KABOOM (Vegas), PANAMA (Panama City). Wrote Oratorio ABRAHAM (premiered in 2015 with Richard Margison in the title role). 12 Musicals for Children. Current: CARRY ON VAMPING, MAMA AND ME, LOTTO MILLIONAIRE, JACOB'S LADDER. Translation of LA BELLE HELENE for Canadian Opera Company.
Musical Director for over 200 Theatre productions in Canada, U.S.A. and Panama. 4 years as guest performer on Peter Gzowski's MORNINGSIDE (CBC Radio). Recent recordings: THE THREE DAVIDS, THE UNIVERSE IS DANCING. Toured with Maureen Forrester for 15 years (CD). Extensive tours with Michael Burgess, Rebecca Caine, Louise Pitre, Jackie Richardson, Ben Heppner, and Jeff Hyslop (CD). Stratford with Len Cariou. Conductor: Canada Pops Orchestra (18 years); Shenandoah (Broadway); orchestras across Canada; first 9 Pantomimes at Elgin Theatre (Ross Petty); UNFORGETTABLE (3 month run Vancouver); cross Canada tour of JACQUES BREL. Currently, 5th season of YOUR ALL-TIME CLASSIC HIT PARADE (Vision TV).
Selected shows as Producer: TORONTO TORONTO, TORONTO TORONTO 2, ALL FOR ONE (CBC Superspecial), SONGS OF THE CITY (United Way , 2015 - 2019); 3 DORA MAVOR MOORE AWARDS SHOWS (the only three ever televised); Ronnie Hawkins at Massey Hall; Canada Day at the Met.
Organist at Hillcrest Christian Church.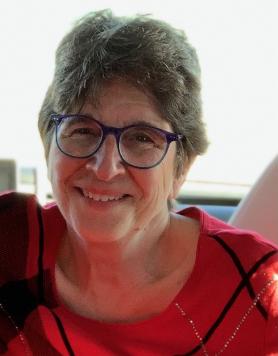 KATE BARRIS - Advisory
If you've had kids, or were a kid in the last 40 years, you've seen something written by Kate Barris. Kate has written for such Canadian classic kids' TV shows as Today's Special, Mr. Dressup, Canadian Sesame Street, The Big Comfy Couch, Sharon, Lois & Bram's Skinnamarink TV, Max & Ruby and The Cat in the Hat Knows a Lot About That. She's also got a play and a novel for Young Adults on the go.
As a volunteer, Kate has been involved with the Writers Guild of Canada, served on the board of Performing Arts Lodge (PAL) Toronto, and for several years, headed up their annual fundraising event, Scrabble with the Stars. She's currently on the board of Smile Theatre, and Canada's Theatre Museum and is an advisor for WSP.
Kate and her husband, Jim Betts, live in Toronto when they aren't traversing the continent in their RV, Charles.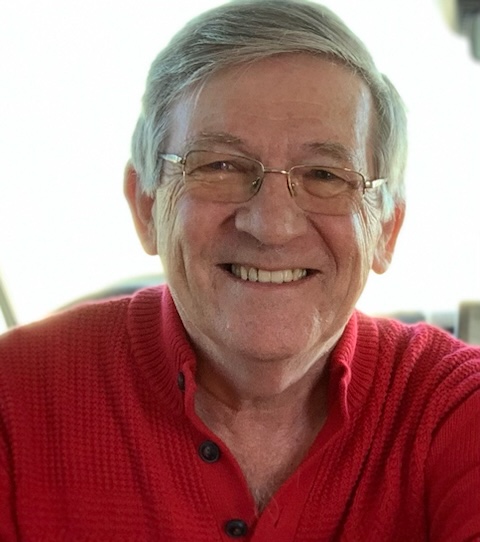 JIM BETTS - Advisory
Jim Betts is an award-winning playwright and composer, and has balanced that writing career with leadership roles in a variety of arts organizations. He is a former Artistic Director of Smile Theatre, Theatre Orangeville and ScriptLab, the first President of The Guild Of Canadian Musical Theatre Writers, the founder of the Canadian Musical Theatre course at Sheridan College, and the publisher of Field Of Stars, the first ever collections of Canadian Musical Theatre songs. His own works include Dancer (the hit of the recent 2023 Toronto Fringe Festival, written with Marek Norman), Colours In The Storm (about Tom Thomson), Little Women (written with Nancy Early), Sunshine Sketches, Lucy Maude & Anne, Extraordinary (The Extraordinary Life Of An Ordinary Woman), a new spooky comedy Dead & Breakfast, and the upcoming Bluenose (written with composer John Estacio).

Jim lives in Toronto when not travelling North America with his talented wife Kate Barris.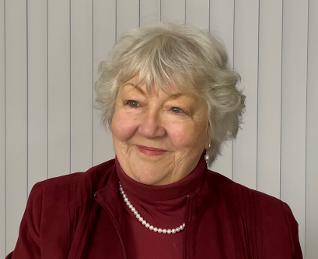 VALERIE BOYLE - Advisory
Val has had a long and wide-ranging career working across Canada, the USA, and England. Credits include:
Actress/Writer:
Mrs. Brill in MARY POPPINS (BROADWAY, L.A and Toronto), Mrs. Potts, BEAUTY and THE BEAST; (Theatre Aquarius, Drayton, Dunfield, Huron Country); Shirley in SHIRLEY VALENTINE (Kawartha, Theatre Aquarius, Stage West,Canadian Tour); Mother Superior NUNSENSE; Canadian Premier, Kawartha Theatre, Theatre Aquarius, Stage West, On Tour).
Sophie in SOPHIE TUCKER STORY; (Theatre Aquarius, Canadian Tour & London, England),
Film/ TV: Amanda Durst, Series Lead in STRANGE DAYS; Mrs. Bear in RUPERT THE BEAR; Principle on MURDOCH MYSTERIES
Series - Recurring roles on: RUBY & WELL; TITANS, PRADEEPS of PITSBURGH.
MOWs - SWING INTO ROMANCE; LEASE ON LOVE; PICTURE PERFECT ROMANCE; UN-PERFECT CHRISTMAS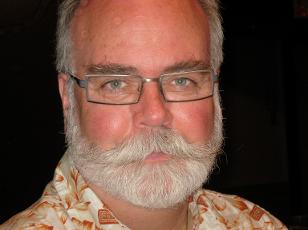 Peter McKinnon - Advisory
After a number of years as a lighting designer for dance, with more time on tour than he would care to remember, Peter McKinnon is a recently retired Professor in york university's Department of Theatre. In addition to his time as a designer and teacher, he has produced shows in Edinburgh, and off- and on Broadway, and is also the co-editor of the World Scenography book series, for which he received USITT's Golden Pen Award.
He also recently wrote and published Sailors and Stagehands, an examination of how the terminology backstage got to be so nautical. And he sings in a number of choirs as a bass.
Sailors and Stagehands is for sale directly from Peter: mckinnon@yorku.ca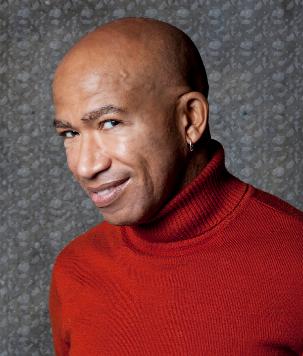 MARK CASSIUS - Artistic Associate
Mark is a graduate of Sheridan College's Music Theatre Program, he has been featured on Broadway in Jesus Christ Superstar, Ragtime, and Shenandoah. Other credits include: Sousatzka at Toronto's Elgin Theatre, Off-Broadway Musical, The Musical of Musicals, Cats, The Music of Andrew Lloyd Webber in Concert, Joseph and the Amazing Technicolour Dreamcoat (with Donny Osmond), Miss Saigon, and Showboat. He has performed at both the Shaw Festival and the Stratford Shakespeare Festival. Mark spent eight years touring with the world-renowned a cappella group, The Nylons. Since leaving the group in 2005 he has been working with many aspiring professionals, instructing them in the disciplines of music and theatre. His work as a music producer, director, writer and teacher continues to inspire those in pursuit of creative excellence.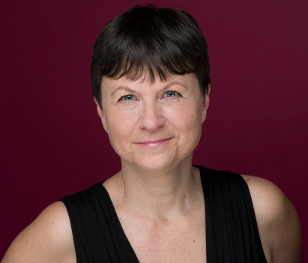 TRISH ADAMS - Administration and Producer for WSP's one-hour concerts
I began my career at the age of 4 as a boy in the Canadian Opera Company's production of Madama Butterfly. I have been fortunate to sing, dance, and act across Canada and the Caribbean over the past four decades.
I look forward to continue working into my fifth alongside Well Seasoned Productions.
Trish is a certified fitness trainer and also offers fitness coaching for seniors.
https://www.facebook.com/Fitnessforboomers/
fitnessclassesforboomers@gmail.com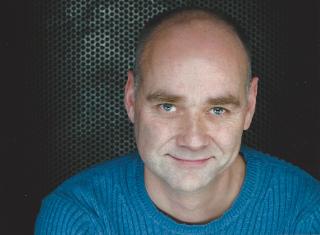 MARK CANDLER - Front of House Manager and Production Assistant
Mark has worked Front of House & Merchandise Sales for Mirvish Productions and Front of House for The Sum of Us for Warrack Productions at the Bathurst St Theatre.
As a singer/dancer Mark has performed on stages across Canada. Regional credits include Guys & Dolls (Harry the Horse) Persephone Theatre, The Play's the Thing (Mr. Mell) Georgian Theatre, Anne of Green Gables (Willie Boulter/Station Master alternate) Charlottetown Festival, Me & My Girl (Ensemble) Drayton, Fiddler on the Roof (Avram/Dancer) Huron Country Playhouse, and The Vaudevillians (Phil) Lighthouse Festival, Port Dover. Toronto credits include Cabaret, 42nd Street, Joseph and the Amazing Technicolor Dreamcoat (Asher/Butler/Dance Captain), and Dead Air… the Musical (Jimmy the Page).