What a room full of LOVE for AFR!
Here's a video of A. Frank singing
That's Life
accompanied by Diane Leah with Mark Cassius and the audience singing back up vocals!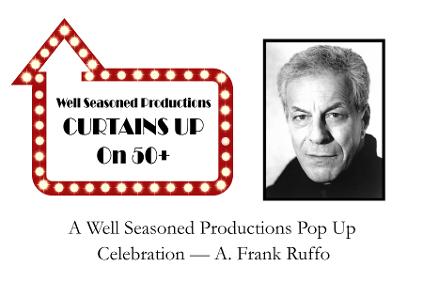 SUNDAY, JULY 29, 2018
Join us as we celebrate A. Frank Ruffo, Canadian actor, singer, dancer who has performed in countless feature films and TV series, theatre and musical theatre. We will also celebrate his support of Casey House with DQ and Fruit Cocktail.
Hosted by David Gale
Buddies in Bad Times Theatre – Cabaret - Tickets $20
12 Alexander Street
Doors open 2:30 p.m.
Entertainment 3 p.m.
Cake & Schmoozing 4:15 p.m. - 6 p.m. Cash Bar