Where age is just a number... a musical theatre number!
"And here is the best part
You've had a head start
If you are among the very
Young at Heart!"
Presented September 13, 14, 15, 2019 at the Al Green Theatre, 750 Spadina Ave, Toronto ON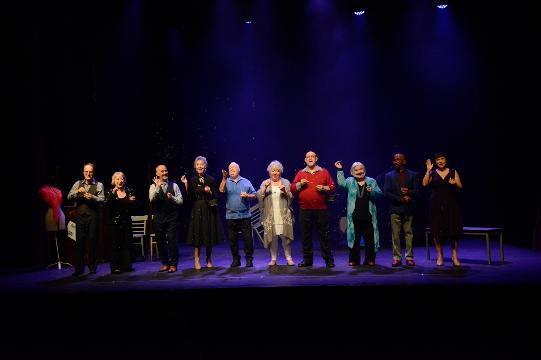 Our Well Seasoned Performers (in alphabetical order):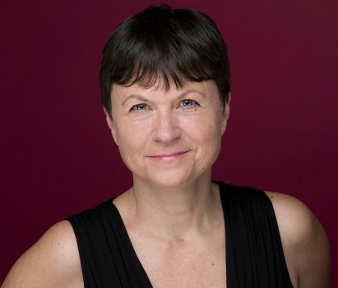 Trish Adams
Trish's career has spanned over 40 years, with the auspicious start as a boy in Madama Butterfly with the Canadian Opera Company. A few of her favourite shows include A Chorus Line (Jessie Award Nominee), West Side Story, Sophisticated Ladies, 42nd Street, and Trish Adams – Back in the Limelight, her one-woman show produced in May 2018. Six months in the Caribbean with Disney Cruise Lines wasn't too hard to take either. Trish is now a certified Personal Trainer and Senior Fitness Instructor and is coaching mature adults to get active and stay healthy. Trish is a proud mom and grandmother.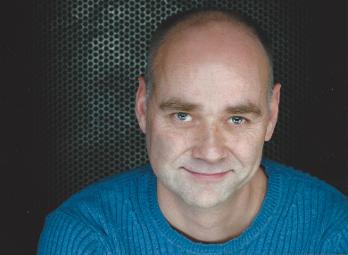 Mark Candler
As a singer/dancer Mark has performed on stages across Canada and is thrilled to be back on the boards for a second season with Well Seasoned Productions. Regional credits include Guys and Dolls (Harry the Horse) Persephone Theatre, The Play's the Thing (Mr. Mell) Georgian Theatre, Anne of Green Gables (Willie Boulter/Station Master alternate) Charlottetown Festival, Me & My Girl (Ensemble) Drayton, Fiddler on the Roof (Avram/Dancer) Huron Country Playhouse, and The Vaudevillians (Phil) Lighthouse Festival, Port Dover. Toronto credits include Cabaret, 42nd Street, Joseph and the Amazing Technicolor Dreamcoat (Asher/Butler/Dance Captain), and Dead Air… the Musical (Jimmy the Page). Thank you Lesley and Mark for providing this opportunity – there are not enough words. Scott I couldn't do it without you. Mom, it's always for you.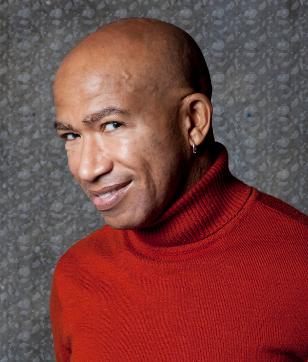 Mark Cassius
A graduate of Sheridan College's Music Theatre Program, Mark has been featured on Broadway in Jesus Christ Superstar, Ragtime, and Shenandoah. He starred in the Toronto Premiere of the Off-Broadway Musical, The Musical of Musicals and was featured in the Toronto World Premiere of Souzatska. Other credits include: Cats, The Music of Andrew Lloyd Webber in Concert, Joseph and the Amazing Technicolour Dreamcoat (with Donny Osmond), Miss Saigon, and Showboat. He has performed at both the Shaw Festival and the Stratford Festival and spent eight years touring with the world-renowned a cappella group, The Nylons. He has been an instructor in Musical Theatre Performance at the Randolph College for Performing Arts since 2001 and is presently a York University Grad student in Music Composition. His continued work as a music producer, director, writer and teacher continues to keep him busy with those who share his passion for creative excellence.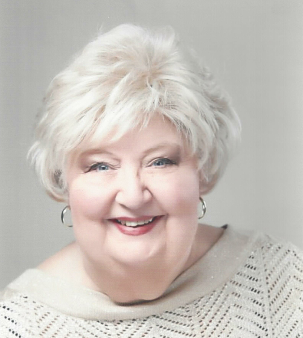 Diane Fabian
Ms. Fabian has appeared throughout North America and beyond. Since the age of three she has performed on stage in musicals, revues, concerts and plays as a musician/singer/dancer/actress, as well as stand-up comedienne and emcee. Diane is an accomplished impressionist and has created numerous voices for animations. You might recognize her from TV as the grandma who says "hashtag frugal" or Mrs. Claus on YTV's Santa Calls. Diane was classically trained vocally and one of her favourite roles is that of Florence Foster Jenkins in Souvenir. She also enjoyed being in the cast of LiveEnt's Showboat for two years. She runs a little business called Dunya's Delights which demonstrates yet another branch of her creativity. At one time Diane was considered to be a triple threat (singer, dancer, and actress). Believe it or not she still is; but today it's cooking, baking, and canning!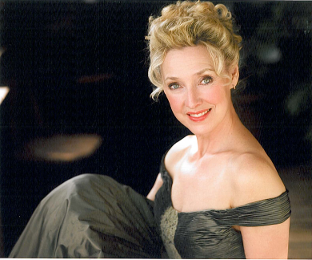 Jill Diane Filion
Jill's long and varied career has taken her across the country and abroad: most recently as MD for Nunsense with Bruce County Playhouse and as Connie in The Ladies Foursome. She was a cast member of both the Toronto and International Touring Companies of Phantom of the Opera, covering the role of Carlotta; in the original cast of Ragtime; in three seasons with the Charlottetown Festival and seven with Drayton Entertainment. Jill is currently the Director of Music at Humber Valley United Church and was awarded a scholarship from the RCCO to pursue organ studies. She is active in the Flamenco and Classical Spanish dance genre, taking four classes a week, and will play castanets at any opportunity! Jill is proud to be on the voice faculty in Sheridan College's Music Theatre Degree Program. Regarding age… "My mom taught me to say, 'I'm as old as my tongue and a little older than my teeth.' Wise words!"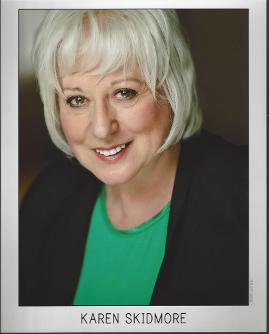 Karen Skidmore
Karen appeared in the WSP's Curtains Up on 50+ That's Life. She is remembered for her Stratford and Shaw Festival performances, especially The Mikado, which earned Tony nominations on Broadway. Karen's resume includes The Grand Theatre (Misery), Charlottetown Festival (Don Messer's Jubilee), and one performance as Martha in Who's Afraid of Virginia Woolf? at Stratford. She wore the crown in the Queen Elizabeef ad for Hebrew National Hotdogs, will always be Crabtree's "Aunt Daisy" on Murdoch Mysteries, and is especially proud of her featured performance in the award-winning special Nureyev on BravoTV. Karen settled down in Acton to marry Philip Drainie Taylor, son of radio pioneer John Drainie. Together they volunteer at Erin Radio 91.7FM. As "Kat" Karen specializes in Canadian folk music, hosting Canadian Roots and the Afternoon Drive. Listen live at www.erinradio.org. For 37 years, she has been a volunteer co-ordinator and practitioner in the international Buddhist peace group SGI. www.sgicanada.org.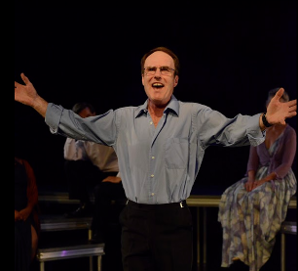 Scott Smith
1956: Born
1960: Played blade of grass in kindergarten play Peter Rabbit (special notice given for being only blade of grass that swayed in the wind)
1971: First show for Alan Lund
1976: Received Equity and Actra cards
1979: Met Lesley B.
1980: Married Lesley B.
1985: Met Gene Kelly at party
1985: Received Dora Mavor Moore Award for ON TAP
1986: Performed for her Majesty Queen Elizabeth II
1993: Cameron born
1996: Reilly born All other years on request.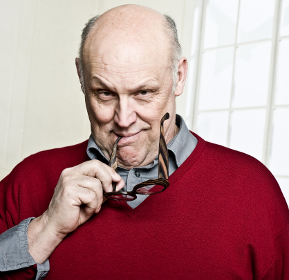 Reid Spencer
Singer, actor and director, bass-baritone Reid Spencer holds a Doctor of Musical Arts degree in Opera Performance and Pedagogy from the University of British Columbia, and currently teaches voice at Sheridan College's highly respected musical theatre programme. Reid began his performing career in 1981 with performances both at the Canadian Opera Company and the Stratford Festival, and has maintained a diverse performing background since that time. While primarily known as a musical theatre performer, Reid lists credits in musical theatre, opera and concert works, film and television. A sought after clinician, adjudicator and mentor, Reid's former students are found singing in opera houses, concert halls, regional theatres, cruise ships and on Broadway.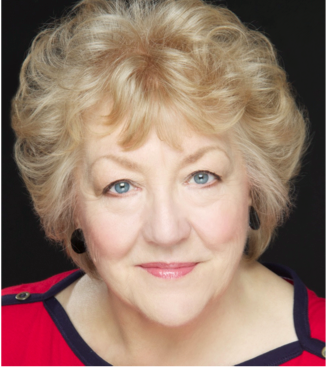 Valerie Boyle - Special Guest
Valerie's experience in the public arena has spanned several decades – she says she has the "lines" to prove it, both verbal and etched upon her face. From the age of 17 she performed in a show band, working in English Working Men's Clubs, as well as Masonic functions, singing Cabaret throughout Southern England; to acting on Broadway for over six years, as well as throughout Canada. Valerie was Mrs. Brill in Broadway's Mary Poppins. She also starred, wrote and produced her own one-woman show, Sophie Tucker, which toured Canada. She was Shirley in Shirley Valentine; and the Mother Superior in Nunsense. Most recently Valerie could be seen as Mrs. Potts in the fantastic Beauty and the Beast production at King's Wharf, Drayton Opera House. Valerie would like to add that her favourite production is still that of having produced her son, Richie – the absolute joy of her life.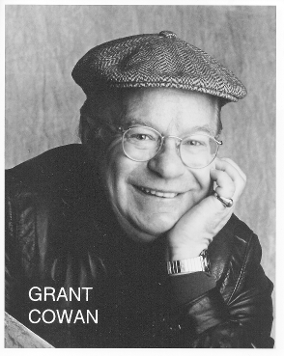 Grant Cowan - Special Guest
Grant was the original Snoopy in the Broadway production of You're a Good Man, Charlie Brown and toured with the show through 46 states and nine provinces, in more than 3,000 performances. He also appeared on Broadway in Sir Tyrone Guthrie's legendary production of H.M.S. Pinafore in a role especially created for him. Toronto audiences will remember him from The Fantasticks (1963 and 1989), Dick Whittington and his Cat, The Dressing Gown, and Guys and Dolls as well as appearances at the Royal Alex in Spring Thaw '63 and Cinderella (with Karen Kain). Grant has performed and directed in regional theatres across Canada including Theatre New Brunswick, The Bastion, Sudbury Theatre Centre, Manitoba Theatre Centre and St. Lawrence Centre. Television credits include Top Cops, Class of '96 and Learning the Ropes. He was especially pleased to play the Barber in Man of la Mancha under the direction of Robin Phillips as they were students together at the Bristol Old Vic Theatre School.
Creative Team
Producer and Director: Lesley Ballantyne
Artistic Associate: Mark Cassius
Director of Communications: Suzanne Vanstone
Front of House: Mark Candler
Administration Assistance: Trish Adams
(you can read our bios on the "About Us" page)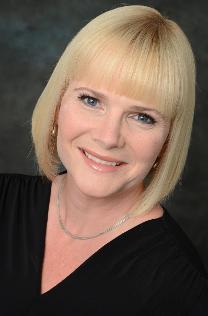 Jeannie Wyse - Musical Director
Jeannie appeared as the Vocal Coach for CBC's Over the Rainbow and is in demand as a Voice Teacher and Musical Director. Shows include: Priscilla, Queen of the Desert, Holiday Inn, The Drowsy Chaperone, Anything Goes, Chicago, Wizard of Oz, Mary Poppins, Seussical, Kiss Me Kate, Canadian Women in Song, The Full Monty and Hair. Previous shows include Jersey Boys, The Sound of Music, City of Angels, Into the Woods, The Rocky Horror Show, Side by Side by Sondheim, and You're A Good Man, Charlie Brown. Jeannie has toured North America with Riverdance – The Show and toured and recorded extensively with the Elmer Iseler Singers. She is Vocal Division Head at the Randolph College for the Performing Arts and has served as conductor of the Intermediate Chorus for the Canadian Children's Opera Company. Jeannie has a private studio teaching Musical Theatre, Pop and Classical voice and is also active as a Clinician and Adjudicator.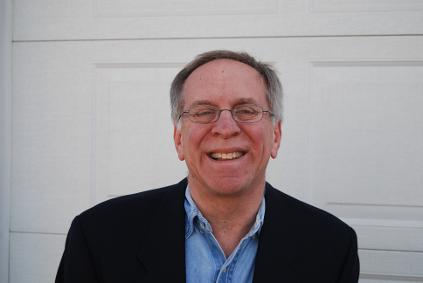 Stephen Ross – Lighting Designer
Steve has designed lighting for over for over 45 Canadian Opera Company. productions including Lulu, The Tales of Hoffmann, Otello, The Emperor of Atlantis, Luisa Miller, The Bartered Bride, and La Bohème. His work has been seen on stages throughout North America, at the opera companies of Seattle, Boston, San Diego, Baltimore, Houston, Dallas, Santa Fe, St. Louis, Palm Beach, Oklahoma, Kentucky, Chicago, New Orleans, Miami, Montreal, Calgary, Ottawa, Winnipeg, Edmonton, Vancouver and Orange County, California. Lighting designs for Canadian Stage Company include The Threepenny Opera, Cabaret, Guys and Dolls, Hedda Gabler, and Harry Chapin, Lies and Legends. He has created the lighting design for the Mirvish production of Damn Yankees at the Royal Alexandra Theatre in Toronto, and also lit the revival production of Shenandoah in Toronto and on Broadway. For the Charlottetown Theater Festival Steve has lit Cinderella, Aladdin and Anne of Green Gables.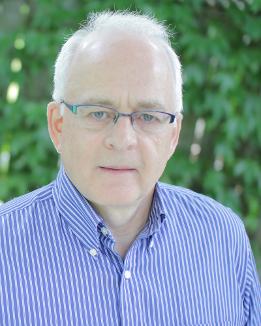 Ken Bower - Drummer
Ken Bower is a professional drummer based in Port Credit, Ontario. His 30-year career has covered a wide selection of styles and genres including small jazz and rock/funk ensembles, big band, and musical theatre. Ken's musical theatre shows include Evita, The Threepenny Opera, A Chorus Line, Ain't Misbehavin', On Tap, Nunsense and Cats. He was also the house drummer for Stage West Dinner Theatre in Toronto from 2000 to 2006. Productions included West Side Story, Joseph and the Amazing Technicolor Dreamcoat, Fiddler on the Roof, Anne of Green Gables, The Sound of Music and The Rocky Horror Show. Ken is glad to be a part of Young At Heart.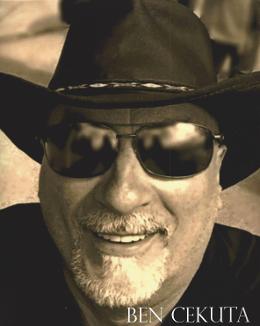 Ben Cekuta - Stage Manager
Ben was born and raised in Ontario and studied at York University and Ryerson, as well as studying at the Banff School of the Arts in 1975. He is versatile in many capacities from direction to design. He served for 17 years as artistic director of Theatre-on-the Hill and Theatre de la Salle with 42 productions, which included cast member Trish Adams as choreographer on a number of those. Ben received a Dora Mavor Moore nomination in lighting design for The Limelight Dinner Theatre's production of Evita, (stage managed as well) 1986. "Since life is too short and still having youth, I'm very proud, honoured and happy to work again on my third production with the cast members and peers, of Well Seasoned Productions." For the last 28 years Ben has been working in the other industry of the arts as transport co-ordinator, on many feature films and TV shows.
PROGRAM FOR YOUNG AT HEART