Where age is just a number... a musical theatre number!
Can't Get Enough
Sex? Chocolate? Wine? All of the above?
Was originally presented February 17, 18, 19, 2017, Aki Studio, Daniels Spectrum, 585 Dundas St. E. Toronto ON
OUR WELL SEASONED PERFORMERS (in alphabetical order)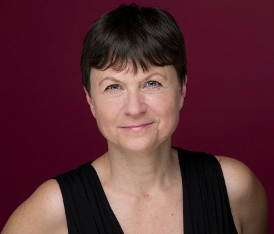 Trish Adams - Performer
Trish's career has spanned over 30 years, with the auspicious start as a boy in Madama Butterfly with the Canadian Opera Company. A few of her favourite shows include A Chorus Line (Jessie Award Nominee), West Side Story, Sophisticated Ladies, 42nd Street, Anne of Green Gables and Blue Champagne. Six months in the Caribbean with Disney Cruise Lines wasn't too hard to take either. Trish has appeared in Queer as Folk and Being Erica on TV, as dancing mom in the first Happy Dance commercial and Mrs. Moynihan, zombie mom, in Diary of the Dead. Trish is now a certified Personal Trainer and Senior Fitness Instructor and is coaching mature adults to get active and stay healthy. Trish is grateful to be a part of Well Seasoned Productions, and is thrilled to be performing again with this team of talented performers. Much gratitude goes to Richard, Casey and Taylor for their never-ending support.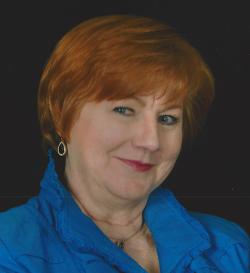 Lesley Ballantyne – Performer
Lesley celebrates over 40 years in the Canadian entertainment business. Her peripatetic career has taken her across Canada, parts of the U.S., and as far south as the Bahamas. Lesley is a Dora Mavor Moore Award winner and a Jessie Richardson Award nominee. Recent projects: co-producer Curtains Up on 50+ for Well Seasoned Productions; Voices of Hope – World AIDS Day Concert; director, Brundibar, (Toronto Concert Orchestra); and, co-Producer Confessions of an Operatic Mute (Herculean Effort). Smile Theatre is Lesley's other favourite company to work with and she has enjoyed choreographing shows and loved the opportunity to perform for Smile's audiences in Count Your Blessings, Art Meets Havoc, and Sweet Marie.
"May you always sing when you have the chance to,
And never walk to a tune you can dance to."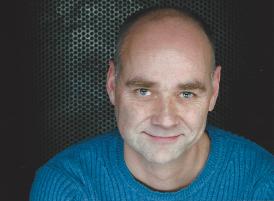 Mark Candler - Performer
As a singer/dancer Mark has performed on stages across Canada and is thrilled to be back on the boards with Well Seasoned Productions. Regional credits include Guys & Dolls (Harry the Horse) Persephone Theatre, The Plays the Thing (Mr. Mell) Georgian Theatre, Anne of Green Gables (Willie Boulter/Station Master alternate) Charlottetown Festival, Me & My Girl (Ensemble) Drayton, Fiddler on the Roof (Avram/Dancer) Huron Country Playhouse, and The Vaudevillians (Phil) Lighthouse Festival, Port Dover. Toronto credits include Cabaret, 42nd Street, Joseph and the Amazing Technicolor Dreamcoat (Asher/Butler/Dance Captain), and Dead Air… the Musical (Jimmy the Page). Thank you to Anne, Lesley and Mark for providing this opportunity – there are not enough words. Scott I couldn't do it without you. Mom it's always for you.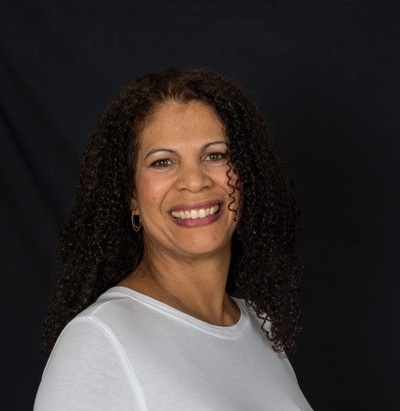 Helen Deterville - Performer
When you perform… you are out of yourself-larger and more potent, more beautiful. You are for minutes heroic. This is power. This is glory on earth. And it is yours nightly. ~ Agnes de Mille A special thanks to Anne, Leslie and Mark for this opportunity to feel that power and energy again – to appear on stage once more. Having performed for Princess Cruises and worked as a dance instructor for numerous regional studios, including being a ballroom instructor for Arthur Murray, I'm honoured to join the Well Seasoned Productions Family.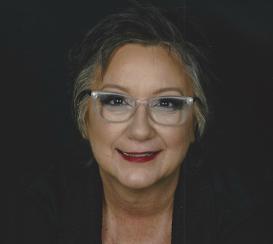 Aggie Cekuta Elliot - Performer
Born in Toronto of Slovenian heritage, Aggie has enjoyed a diverse career in musical theatre from the Stratford Festival, to Broadway to London, England's Old Vic Theatre. Aggie was an original cast member of the Canadian productions of Cats, Les Misérables and The Music of Andrew Lloyd Webber. She appeared in the original production and subsequent world tours of Brian Macdonald's internationally acclaimed version of The Mikado, most recently performing the role of Yum Yum with the Stratford Symphony Orchestra's concert version. Ms. Elliot is passionate about mentoring young up-and-coming talents. She worked as a vocal coach at the National Music Camp and has been a featured judge at the Stratford Star competition. She spent several years as a Kindermusik Educator. Currently, she sits on the PAL Canada Foundation Board, a voluntary Canadian charitable organization providing accommodations and assistance to ailing and aging professional artists. She is the proud mother of two young adults, Jake and Emma.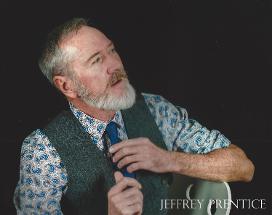 Jeffrey Prentice - Performer
Back in the day, Jeffrey performed in theatres across the country, from the Charlottetown Centre to the Vancouver Playhouse, with stints at the Stratford Festival, Shaw Festival, Winnipeg's Rainbow Stage and Edmonton's Citadel Theatre, among others. He also founded and sang with the shoo-bop group J.D. & The White Boys and recorded a CD entitled Look Out For Love. Jeffrey left the stage when he grew tired of being a waiter and has been working since at Surrey Place Centre, an agency that provides services to individuals with developmental delay and autism. He has studied American Sign Language and French at George Brown College, has taught himself to play the ukulele, and continues to take dance class. He is very grateful to Anne, Lesley and Mark at Well Seasoned Productions for the opportunity to tread the boards again in such great company. He is currently binge-watching episodes of Archer and Downton Abbey and is working towards his French Proficiency Certificate at GBC.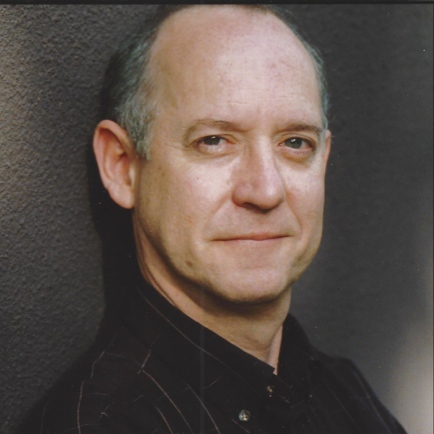 David Talbot - Performer
David Talbot fell in love with the theatre at the age of 8 when he appeared in Oliver! at the Grand Theatre. This year he played a senile, wheelchair-bound lunatic in a farce for Drayton Entertainment. In between, he has performed in theatres across the country and on TV and in films. His one man show, The Ukulele Man, was produced by Smile Theatre and he is at work on a new solo offering called Escape Artist, about a recent trip to Ethiopia. He is an alumnus of The Second City. He also plays a War of 1812 re-enactment geek in an upcoming episode of Saving Hope. He is happiest when appearing with his partner Marcia Tratt, and proudest when adoring their daughter Alma – which he does constantly.
What We Do - You Tube series: www.youtube.com/watch?v=UT6g0Hhf4WM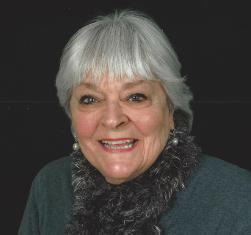 Meg Walter - Performer
I'd like to thank Lesley and Anne for inviting me to join them in proving that age is just a Hallmark card. As a performer I'm very grateful to have worked and travelled all over the world in all sorts of entertainment venues with interesting and talented people of all stripes.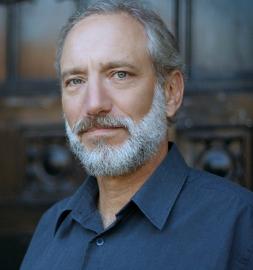 Sandy Winsby - Performer
Sandy is very pleased to be working with this talented group of (...what's the politically correct term...) age-advantaged(?) performers. He was last seen by Toronto audiences as Mr. Price in Kinky Boots. Jesus Christ Superstar and Ragtime on Broadway are highlights of his 40-year career. As are seasons with the Stratford, Shaw, and Charlottetown festivals and shows with Drayton Entertainment. Sandy was also in the original Canadian productions of Cats, Les Misérables, and Beauty and the Beast, and has performed in operas and straight plays as well as some writing and directing. He isn't on Twitter; doesn't have a website and his on-screen credits are from the days before colour TV (almost). Sandy is a proud father and grandfather. Thanks AW and LB and thank you, audience, for supporting live theatre!
Creative Team:
Producers and Generally Artistic Directors: Lesley Ballantyne & Anne Wootten
Artistic Advisor and Associate Music Director: Mark Cassius
Director of Communications: Suzanne Vanstone
Administrative Assistance and Assistant Stage Manager: Trish Adams
(you can read our bios on the "About Us" page)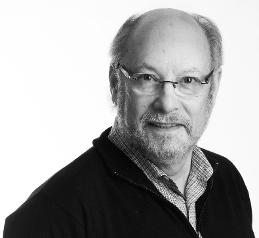 Phillip Silver: Set Design
During his 50-year career, Phillip Silver designed for theatres across Canada, including Neptune Theatre, Theatre New Brunswick, National Arts Centre, Canadian Stage Company, Young People's Theatre, Tarragon Theatre, Canadian Opera Company, Shaw Festival, The Grand Theatre, Edmonton Opera, Vancouver Opera, Manitoba Opera and Alberta Theatre Projects. As the resident designer at Edmonton's Citadel Theatre from 1967 to 1978, he designed over 70 productions. Stratford Festival productions include Virginia with Maggie Smith, Pirates of Penzance, An Enemy of the People and The Merchant of Venice. Recently he designed set, costume and lighting for the Harold Green Jewish Theatre's production of Rose. His designs have earned him three Dora awards. He has served as a consultant on the design of theatre facilities across Canada. He is a member of the Associated Designers of Canada and served as Dean of the York University Faculty of Fine Arts from 1998 to 2008.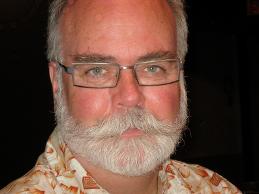 Peter McKinnon: Lighting Design
After a number of years as a lighting designer for dance, with more time on tour than he would care to remember, Peter McKinnon is a recently retired Professor in York University's Department of Theatre. In addition to his time as a designer and teacher, he has produced shows in Edinburgh, and off- and on Broadway, and is also the co-editor of the World Scenography book series, for which he received USITT's Golden Pen Award. Doing this show is a great homecoming for him.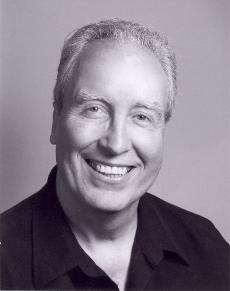 David Warrack – Conductor, Composer, Singer/Songwriter

Born in Calgary. Credited with over 200 shows as writer or producer, including some of Canada's longest runs. Favourites include Rob Roy at the Edinburgh Festival and last year's premiere of his Oratorio Abraham, starring Richard Margison. Toured with Maureen Forrester, Michael Burgess, and Jeff Hyslop. Upcoming tour with Rebecca Caine, Ben Heppner, Gary Relyea, Jean Stilwell. Conducted Shenandoah on Broadway. three Dora Mavor Moore Awards. Recently premiered his one-man show, The Universe Is Dancing.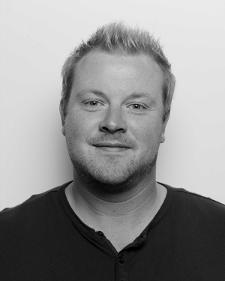 John Pugh - Associate Musical Director
John is a music director, keyboardist, arranger/orchestrator from the Greater Toronto Area with over 17 years of experience in the performing arts. With a wide variety of knowledge in many different styles of music, John has had the opportunity to play with some of the best musicians the GTA has to offer. While the theatre is John's first passion, he has also been very involved as a freelance pianist playing for cabarets, weddings, and private/corporate events. Some of his favourite MD/keyboard credits include: Jesus Christ Superstar, The Secret Garden, You're A Good Man Charlie Brown, Les Misérables, The Rocky Horror Picture Show, and Rent. He would like to thank Anne, Lesley and the entire WSP team for this amazing opportunity to work and learn from so many talented people.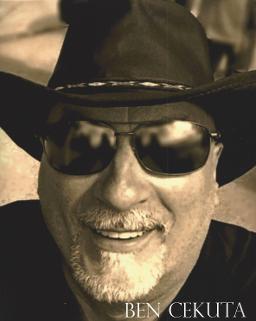 Ben Cekuta - Stage Manager
Born and raised in Toronto, Ontario, Ben studied at York University, Ryerson, and the Banff School of Arts. He spent 17 years as Artistic Director of Theatre-on-the-Hill and Theatre De La Salle with 42 productions produced, with cast member Trish Adams as choreographer on a number of these. Ben received a Dora Mavor Moore nomination in Lighting Design for the Limelight Dinner Theatre's production Evita (1986). That was the last time that Ben, and sister Aggie, another cast member in today's performance, had the chance to work together. "… since life is too short and still, having our… youth… I'm very proud and happy to work with my sister again, and all the cast members and peers of Can't Get Enough …" For the last 26 years Ben has been working in… the other industry of the arts… as transport co-ordinator, on many feature films and TV shows.
THANK YOU TO OUR VOLUNTEERS:
Ferbruary performances:
Front of House Co-ordinator: Reilly Ballantyne-Smith
Ushers and Front of House: Cameron Ballantyne-Smith, Mubeenaa Rahman, Jessica Rochman-Fowler,
Marcia Tratt, Scott Smith, Andraya Ciel Smith, Claire Wootten
June performances:
Front of House Co-ordinator: Mark Candler
Ushers and Front of House: Peter Hopperton, Philp Douglas Kerr, Jan Morrissey, Reilly Ballantyne-Smith,
Cameron Ballantyne-Smith, Karen Skidmore, Briane Nasimok
This project (February performances) was funded by the Government of Canada's New Horizons for Seniors Program
and was presented under the Collective Agreement of Canadian Actors' Equity Association.