Where age is just a number... a musical theatre number!
Funny Bones featured comedy songs with a tongue-in-cheek look at life 50+
Presented Nov 5, 6, 7, 2016 Aki Theatre, Daniels Spectrum, 585 Dundas St. E. Toronto ON
OUR WELL SEASONED COMPANY (in alphabetical order)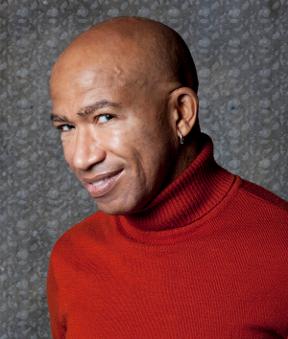 Mark Cassius - Performer
Mark is a graduate of Sheridan College's Music Theatre Program, he has been featured on Broadway in Jesus Christ Superstar, Ragtime, and Shenandoah. He most recently starred in the Toronto Premiere of the Off-Broadway Musical, The Musical of Musicals. Other credits include: Cats, The Music of Andrew Lloyd Webber in Concert, Joseph and the Amazing Technicolour Dreamcoat (with Donny Osmond), Miss Saigon, and Showboat. He has performed at both the Shaw Festival and the Stratford Shakespeare Festival. Mark spent eight years touring with the world-renowned acappella group, The Nylons. Since leaving the group in 2005 he has been working with many aspiring professionals, instructing them in the disciplines of Music and Theatre. His work as a Music Producer, Director, Writer and Teacher continues to inspire those in pursuit of creative excellence.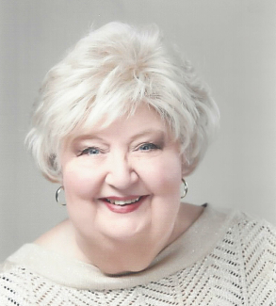 Diane Fabian - Performer
Diane Fabian is a Toronto native who has appeared throughout North America and beyond. Since childhood she has performed on stage in musicals, revues, concerts and plays as a musician/singer/dancer/actress as well as stand-up comedienne and emcee. Diane is an accomplished impressionist and has created numerous voices for animation. Television appearances include commercials, various sitcoms and dramas. You might recognize her as Matt Sundin's mother or Mrs. Claus on YTV's Santa Calls. She originated the role of Dolly in The Kitchen Witches, as well as many other original plays. Diane was classically trained vocally and one of her favourite roles is that of Florence Foster Jenkins in Souvenir. Since youth, Diane wanted to be many things and realized it was possible by being in the entertainment business. Diane was considered a triple threat (singer, dancer, actress). And today she still is but it's cooking, baking, and canning.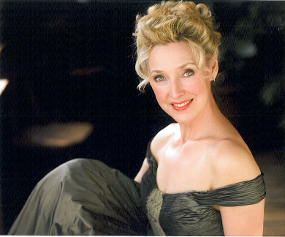 Jill Diane Filion - Musical Director
Jill Diane Filion grew up in Vancouver and appeared in her first musical,Oklahoma, at age 13, as a featured dancer. Favourite roles include Eliza in My Fair Lady, Marion in The Music Man, Signora Naccarelli in The Light in the Piazza and Elsa in The Sound of Music. Jill toured throughout BC for three seasons with the Vancouver Opera Ensemble, and was guest soloist with the Vancouver Chamber Ensemble, CBC Radio and the Kelowna Symphony. She was a member of both the touring and Toronto companies of The Phantom of the Opera and the original cast of Ragtime. She has since enjoyed three seasons with the Charlottetown Festival, seven with Drayton Entertainment and two with Theatre by the Bay. Jill is currently on the Voice Faculty at Sheridan College and still attends dance class.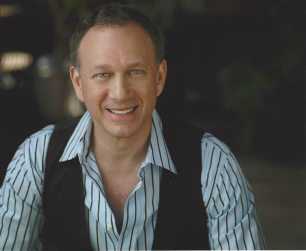 David Gale - Host & Performer
David Gale has hosted countless live events from the launch of the Four Seasons Centre to The Dora's and The Harold's. His favourite stage performances include Old Jews Telling Jokes and Unidentified Human Remains. Gale's Dora winning musical Chutzpah à go-go, co-written with and co-starring Randy Vancourt, played Montreal, Toronto, Winnipeg and St. Paul. Film acting highlights include Portrait of a Serial Monogamist and Zero Patience. Television acting credits include Suits, The Listener, Degrassi and The Newsroom. Gale won both Gemini and Galaxi awards for hosting Loving Spoonfuls, the cooking with grandmothers TV series, currently airing in the US. As a director, Gale's productions include: The 2015 & 2016 ACTRA Awards, Dads In Bondage, and I Slept With Tony Trouble (performed in Toronto, Vancouver, London, Stratford and Edinburgh). Gale currently serves a fifth term as VP of ACTRA Toronto. Best production ever? His son Eli. @TheDavidGale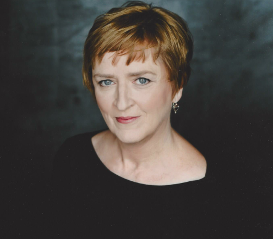 Marcia Tratt - Performer
Marcia Tratt's theatre career has taken her across Canada, the United States, and to England. She spent five seasons at the Stratford Shakespeare Festival; was the original Fantine understudy in the Canadian premiere of Les Miserables in Toronto; and spent two years in the Canadian premiere of Disney's Beauty & the Beast. Other favourite roles include Madame Thenardier in Les Miserables, Wallis Simpson in The Duchess, Annie Wilkes in Misery, Temperance Leader Mary O'Grady Hunt in Hogtown, and Jack's Mother in Into the Woods. Part of the original workshop five years ago, Marcia has played the roles of both Rheauna Bibeau and Lisette De Courval in Michel Tremblay's Belles Soeurs the Musical in Montreal, Ottawa and most recently in PEI.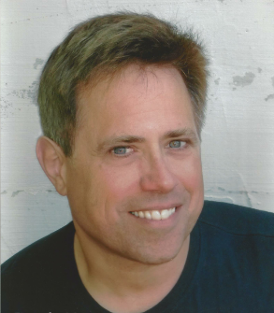 Randy Vancourt - Musical Director & Performer
Randy Vancourt has enjoyed a multifaceted career as a writer, composer, musical director and entertainer, including performing with both The Muppets and the Second City. His original stage musicals include Boardwalk!, Born Lucky, The Rocky Road To Dublin, Forever For Now and with David Gale, the Dora Award winning Chutzpah à Go-Go. Randy's television work includes composing for Dudley The Dragon, Hello Mrs. Cherrywinkle and Rockabye Bubble; he wrote and performed the theme songs for À La Poursuite de Carmen Sandiego, Our Magazine and Don't Lick The Pig. His comedy song Donor Card was featured on the syndicated Dr. Demento radio show. For the past 16 years Randy has toured extensively as one-half of The Original Canadian Dueling Pianos, and this past summer he premiered Bring The Piano, his one-man musical comedy, in Winnipeg. Randy also writes Ramblings, a humour column that appears in two Canadian magazines.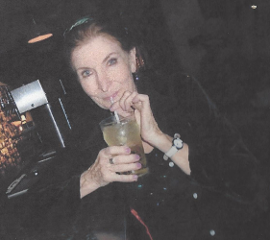 Nancy White - Performer
Which one is she? She's the only one who plays banjo in the show. She won't be dazzling on it because as a P.E.Islander she knows it's bad to show off. Nancy White is a prolific songwriter; she wrote hundreds of songs for the CBC radio show Sunday Morning, and is a co-writer of the musical Anne & Gilbert. She's recorded CD's like Stickers on Fruit, Momnipotent, and Gaelic Envy. Although her career as a folkie/cabaret singer has been largely a Canadian one, she has sung at peace concerts in Nicaragua and Germany and once sang a duet with the Cookie Monster on 90 Minutes Live. Nancy is currently writing songs for Robin Craig's show The Two Horsewomen, and preparing for her White and Wilde Christmas Show, which will include performances by her singing daughters Suzy and Maddy Wilde in December at 120 Diner.
Creative Team
Producers and Generally Artistic Directors: Lesley Ballantyne & Anne Wootten
Artistic Advisor and Associate Music Director: Mark Cassius
Director of Communications: Suzanne Vanstone
Administrative Assistance and Assistant Stage Manager: Trish Adams
(you can read our bios on the "About Us" page)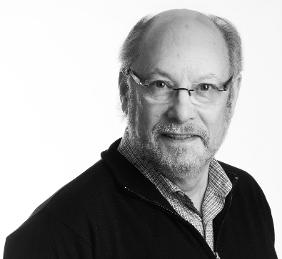 Phillip Silver: Set and Lighting Design
During his 50-year career, Phillip Silver designed for theatres across Canada, including Neptune Theatre, Theatre New Brunswick, National Arts Centre, Canadian Stage Company, Young People's Theatre, Tarragon Theatre, Canadian Opera Company, Shaw Festival, The Grand Theatre, Edmonton Opera, Vancouver Opera, Manitoba Opera and Alberta Theatre Projects. As the resident designer at Edmonton's Citadel Theatre from 1967 to 1978, he designed over 70 productions. Stratford Festival productions include Virginia with Maggie Smith, Pirates of Penzance, An Enemy of the People and The Merchant of Venice. Recently he designed set, costume and lighting for the Harold Green Jewish Theatre's production of Rose. His designs have earned him three Dora awards. He has served as a consultant on the design of theatre facilities across Canada. He is a member of the Associated Designers of Canada and served as Dean of the York University Faculty of Fine Arts from 1998 to 2008.
THANK YOU TO OUR VOLUNTEERS:
Front of House Co-ordinator: Mark Candler
Ushers and Front of House: Cameron Ballantyne-Smith, Reilly Ballantyne-Smith, Scott Smith,
Andrea Ciel Smith, Claire Wootten
This project was funded by the Government of Canada's New Horizons for Seniors Program
and was presented under the Collective Agreement of Canadian Actors' Equity Association.